The story behind the picture…
Yesterday, I posted this photo on Facebook: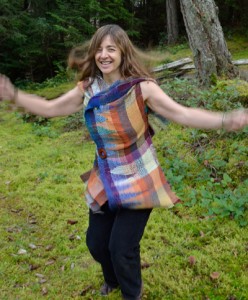 Here's the rest of the story…
I had finished weaving a piece this summer and it has been waiting to be made into something. Yesterday was the day!! I had an idea to make a shawl/jacket based on the pattern in the "blue" SAORI clothing design book – pattern # 28.
I measured my weaving and it was approximately the same width and the exact length – go figure! So I got started and made a few modifications to the design as I put it together.
When I was finished, I asked Alan to take some photos. I don't like having my photo taken at the best of times – but it didn't work on the dress form, so here I am modelling it.
With the large collar down….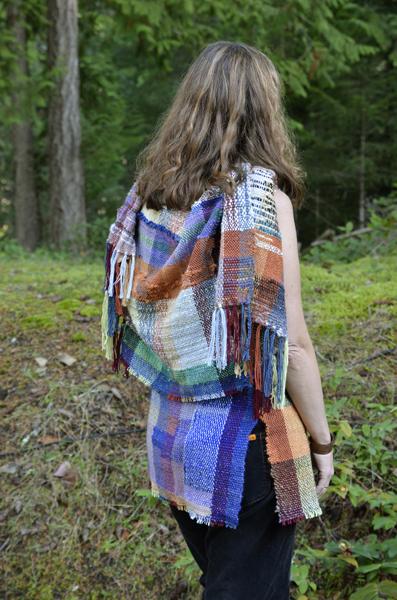 With the large collar back…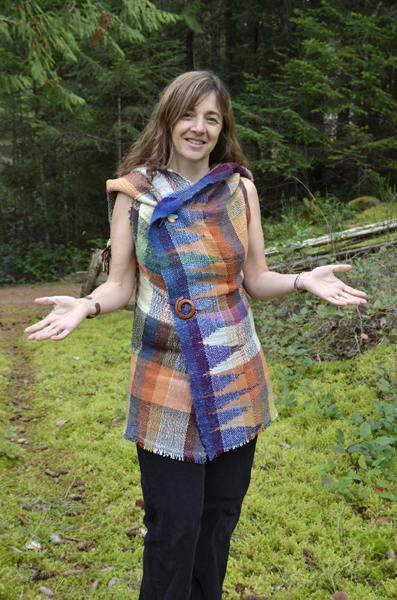 With the large collar up as a hood….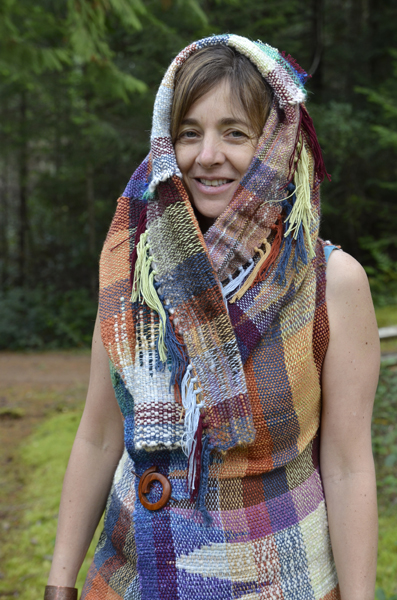 With it rolled into a bulky collar…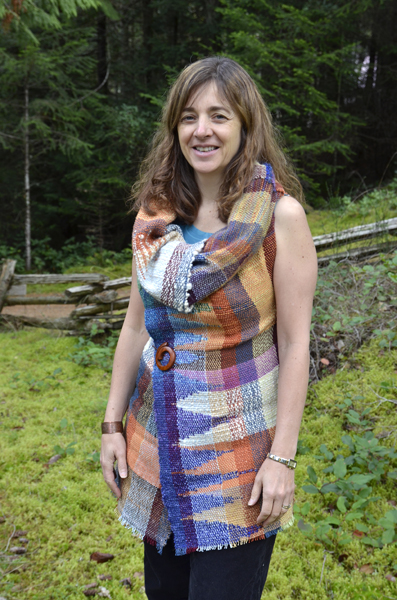 From the back…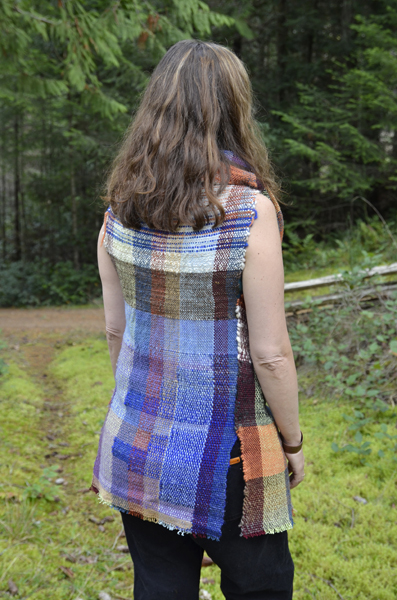 And then when I got tired of modelling (you know, where to put your hands? where to look? how to stand? – a model I'm not!), I jumped up in the air…Alan kept taking photos and so that's how we got the photo that I posted yesterday.
Today, I found a few more ways to wear it. What to call it – a tunic, a shawl, a jacket, a vest – it is all of these….
And….so simple to construct…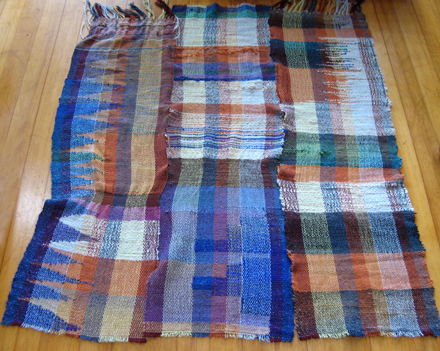 Just 3 pieces sewn together along the selvedge edges with holes left for the arms!
Happy Weaving,
Terri
My website: www.saltspringweaving.ca
https://saltspringweaving.ca/wp-content/uploads/2013/11/hand.jpg
600
397
Terri
https://saltspringweaving.ca/wp-content/uploads/2016/11/SAORI-Salt-Spring-logo-1-1030x158.jpg
Terri
2013-11-27 16:50:19
2022-10-06 11:28:02
The story behind the picture…