And now for something completely different …
So, after returning from a New Zealand springtime and the richness of the blues and greens and so inspired by so many beautiful places, I went to my studio to weave. There on the loom was an autumn coloured warp that I had made before I left.
Surprisingly, it called to me and I ended up weaving in totally different colours for me…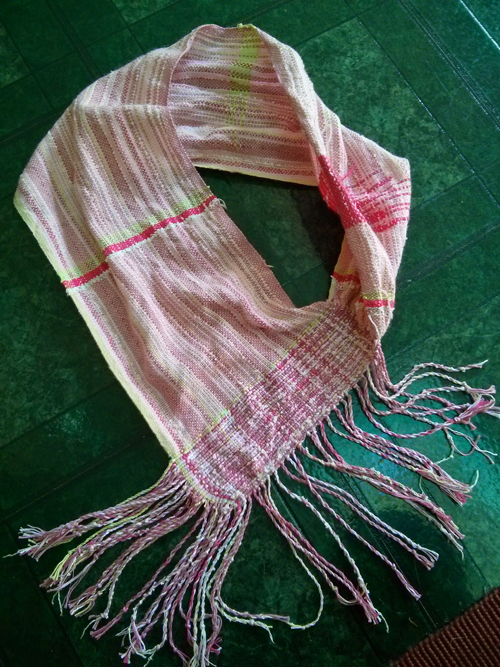 I thought I'd make a mobius scarf – and so wove the ends in to make the loop…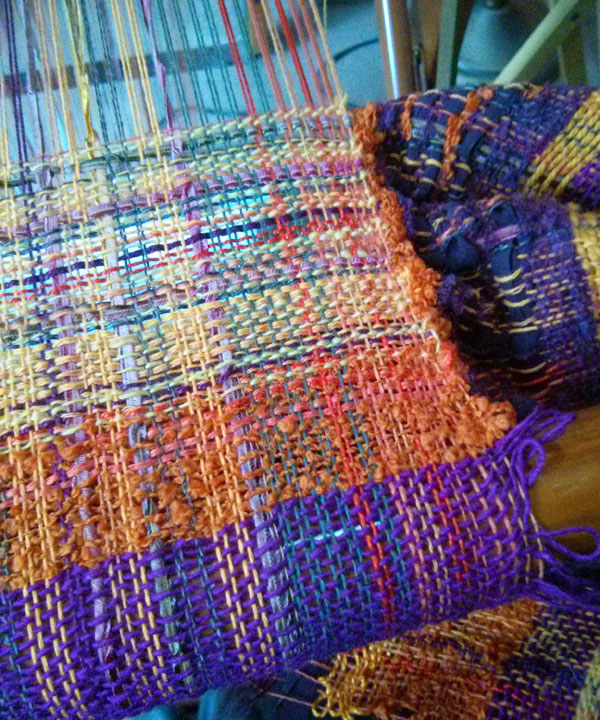 And finished weaving (still need to finish the ends and wash it)…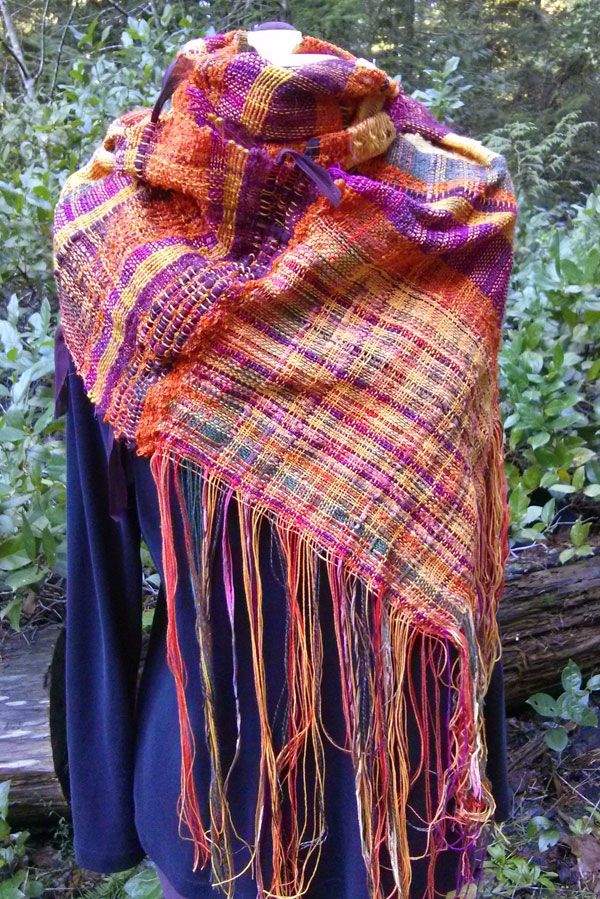 Also, yesterday – 3 huge boxes arrived from Japan with my long-awaited yarn sets. I'm working on uploading them into my Etsy shop. Beautiful colours – here is the blue-green one 🙂

And today, Christmas Eve, we went for a walk in the woods – it was a warm, sunny day.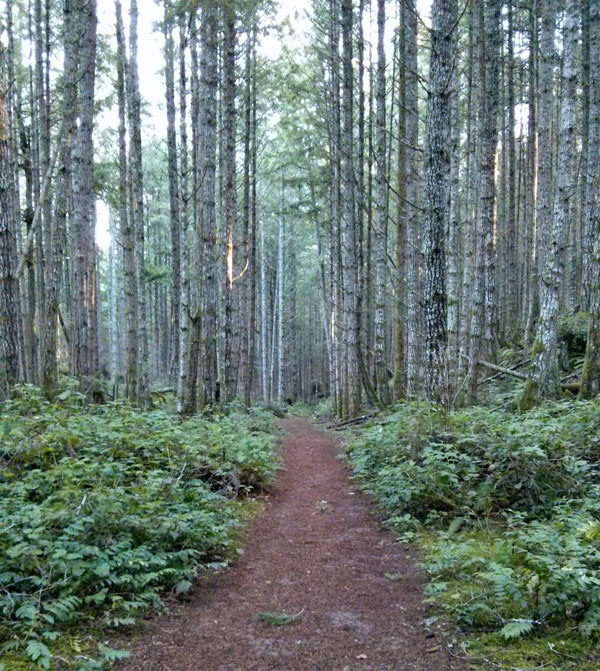 Happy Weaving & Happy Holidays to all,
Terri
My website: www.saorisaltspring.com
More photos on Instagram
https://saltspringweaving.ca/wp-content/uploads/2014/12/mobius-2.jpg
899
600
Terri
https://saltspringweaving.ca/wp-content/uploads/2016/11/SAORI-Salt-Spring-logo-1-1030x158.jpg
Terri
2014-12-24 18:21:50
2017-08-05 13:57:05
And now for something completely different …