Last week I hosted a SAORI Kai at Knotty by Nature in Victoria…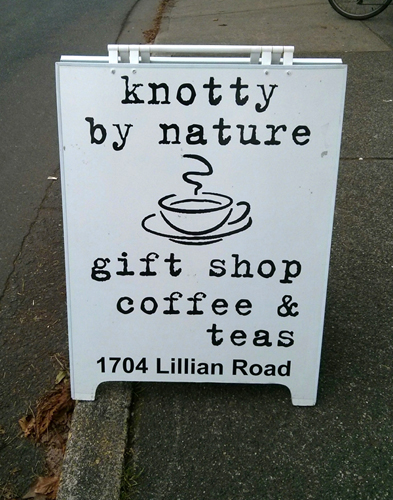 It has been a long time since we've had a kai and it was great to see everyone, share our weaving and be inspired by each other.
I was so excited I forgot to take photos of most of it and so missed many of the lovely pieces!
Here is the 'firebird' warp that I made, woven by Tara…being discussed by Eve, with Lynn in the photo in her wonderful boat neck top…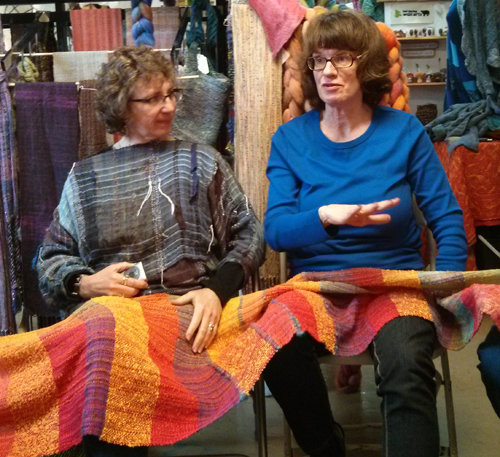 An amazing find by Jean – she was at a Thrift shop and found this yellow SAORI dress that we all think must have been made in Japan. I wonder what the story behind it is? It now has a home where it is treasured…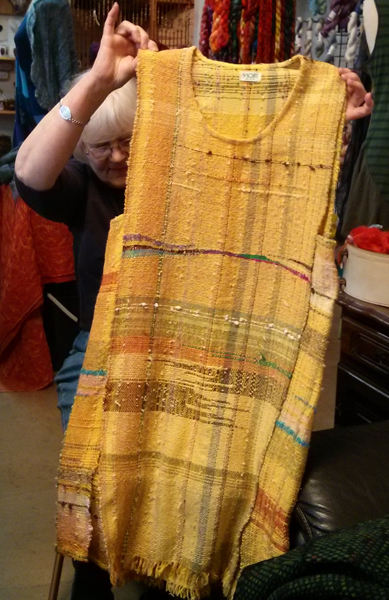 Tara's Cirque de Soleil jacket …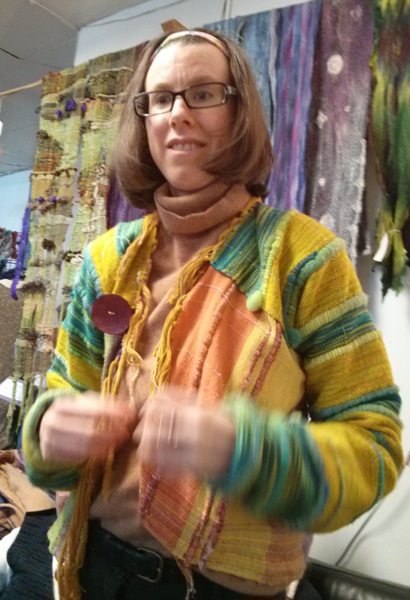 Looking at fabric…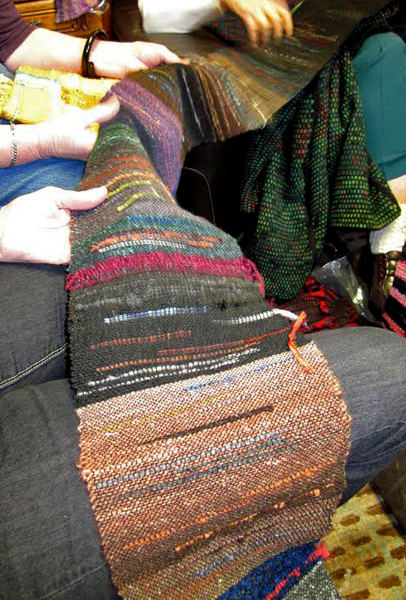 Marie shared a lot of what she has been working on, including upcycling sweaters, making bags and more. I missed photos of all of her work, but here is a photo of her…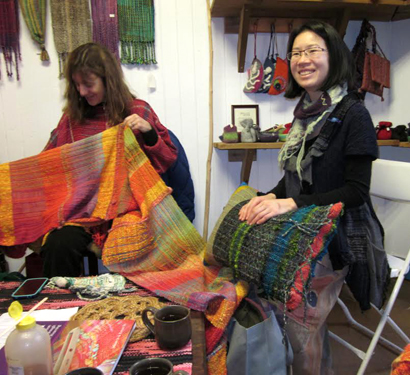 She now has an ETSY shop where you can see some of her work – and buy it too!
I love to see what people have been working on and hear the stories behind them. Two new weavers were at the Kai and it was great to hear about their experiences with SAORI weaving. Claudia (Claudia's images) was also there. Catherine Mick – also known as the Rag Lady – brought some things she has woven from kilts – repurposed into beautiful weaving and clothing.
So much fun and inspiration!
Thanks to all who were able to come. We'll have another in a couple of months – dates tba.
Back to Salt Spring in the fog. Fulford….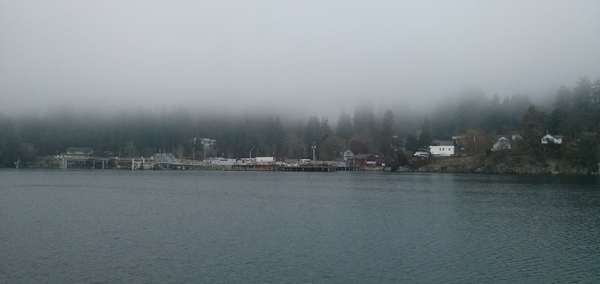 Mt. Maxwell…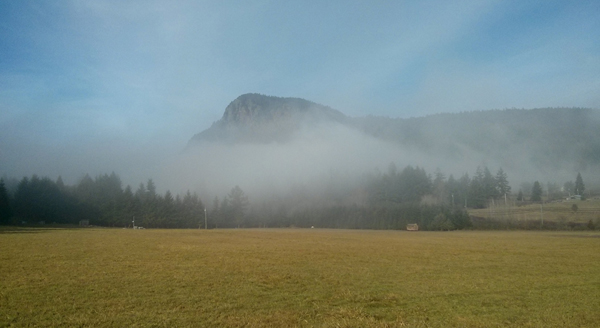 Happy Weaving,
Terri
My website: www.saorisaltspring.com
https://saltspringweaving.ca/wp-content/uploads/2014/02/kai-kbn.jpg
500
393
Terri
https://saltspringweaving.ca/wp-content/uploads/2016/11/SAORI-Salt-Spring-logo-1-1030x158.jpg
Terri
2014-02-02 11:18:55
2017-08-05 17:25:30
SAORI Kai