Words to Weave – A Virtual Exhibit  June 25 – July 5, 2021
Call to Entry
Are the words to a poem, a quote, a story or a song inspiring to you or perhaps the words of a child, some words from Misao Jo's writings?
This exhibit is for weavings that are inspired by words – any words.  The weaving can be any materials, any size.
The exhibit will be virtual (so online) and free to enter.  You will only need to send in photos and the words (with attribution) for this exhibit, plus a few other details about yourself and your work.
Dates:
Intention to enter by May 9 (revised date)
Entries received (by email) by June 10
Exhibit (online) June 25 – July 5, 2021
Artists talk and presentation June 27 via Zoom
More details to follow soon here and on Instagram.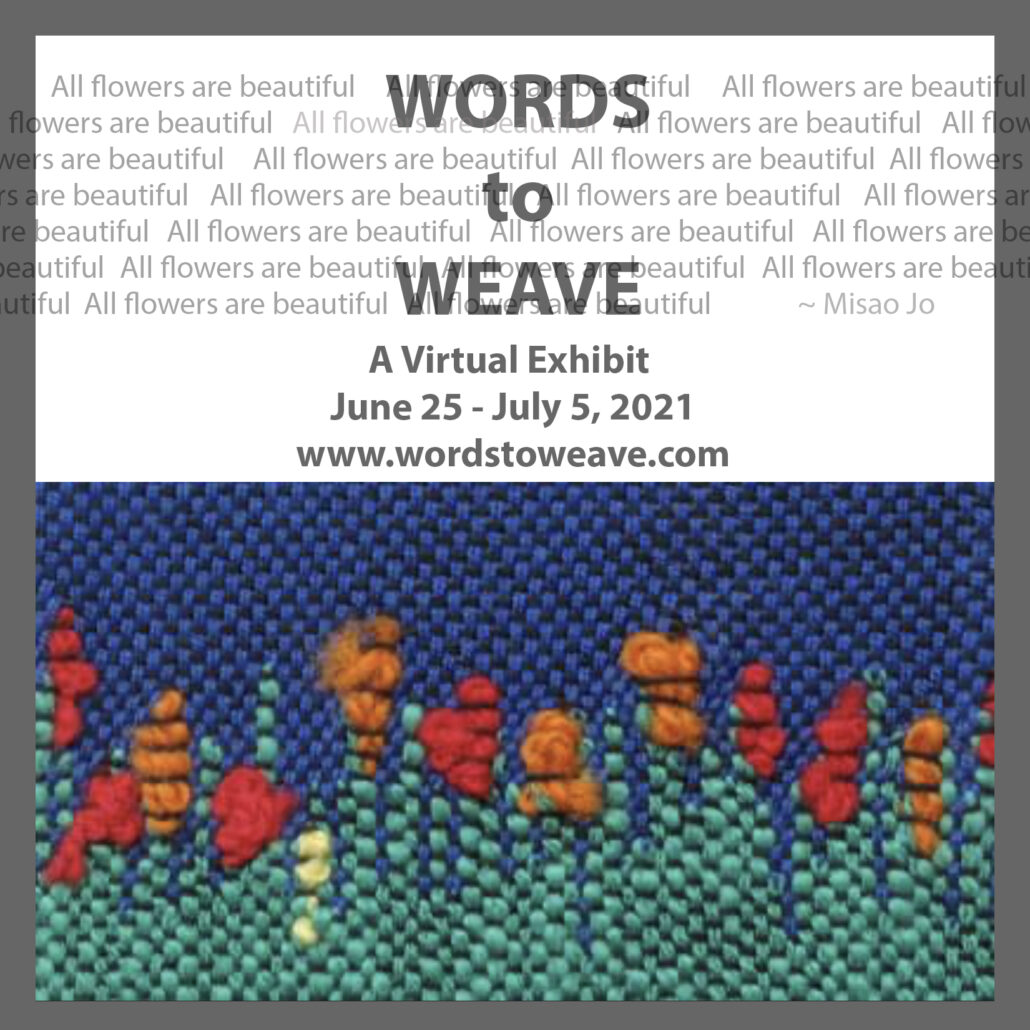 Submission Details:
Photos of your work (up to 5 photos – e.g. overall, details, process, favourite part).  No need to worry about size of photos, send the best you have.
Words that inspired your weaving (with attribution ie:- name of Author, song, story, poem, poet, etc)
Artist Bio – a short write up about you
Artist Statement – a chance to tell your story of the weaving
Your details as you'd like them to appear – name, website, social media, etc.
Send all (or questions) to Terri at saltspringweaving (at) gmail.com.