Artist-in-Residence: On my return to the South…
Susan Norton, from Louisiana was the first Artist-in-Residence at SAORI Salt Spring. I asked her for a few words about her experience here and this is what she wrote:
On my return to the South, I understand that we really do move at a much slower pace than others. Whether it was in my speech on Salt Spring Island when I ordered my lunch with 'haamm' or my hesitancy when choosing new colors at Terri's studio I find that with deliberation also comes a reluctance to move forward. With exposure to new techniques and attempting to expand on my weaving knowledge I came to adopt the mantra of "just do it". My gorgeous cabin in the woods and the sweetest people on the island helped me to feel welcomed. Now, at home I am becoming more decisive with my Saori weaving style and still trying to see with shining eyes and approach weaving with even more gentleness.
With Holidays fast approaching I feel like my artist in residency was all too brief. Making the commitment to collaborate with Terri on this experience was only the beginning of what I hope is a greater sharing on my part.
I am truly fortunate to have been the first artist in residence at Saori Salt Spring Weaving Studio.
~ Susan
It was so much fun to share the studio with Susan for a week and then to go to Pacifica Paddle to continue the journey with other SAORI weavers from the area. We also had a SAORI Kai to learn and to share with others.
Some photos from the week:
In the studio…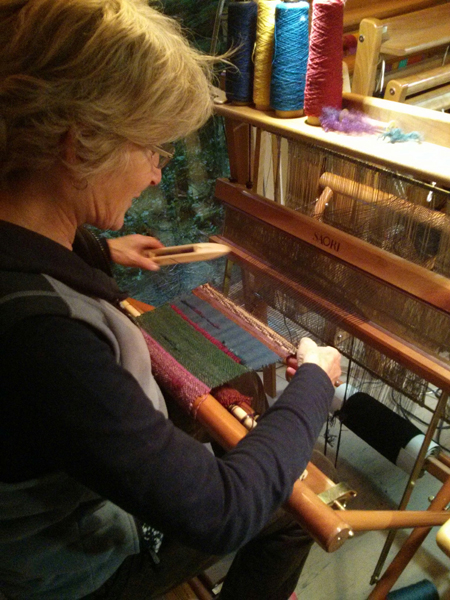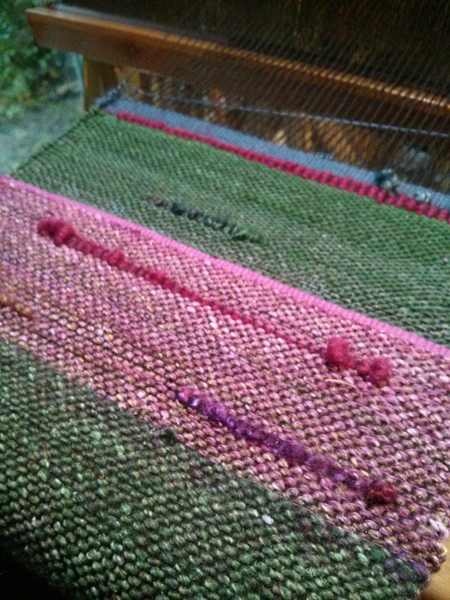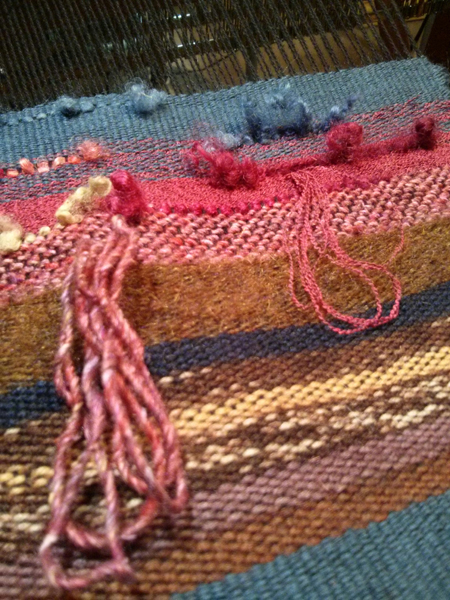 Making a narrow warp for learning…
And more warping…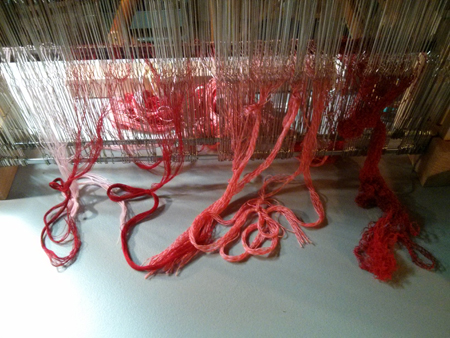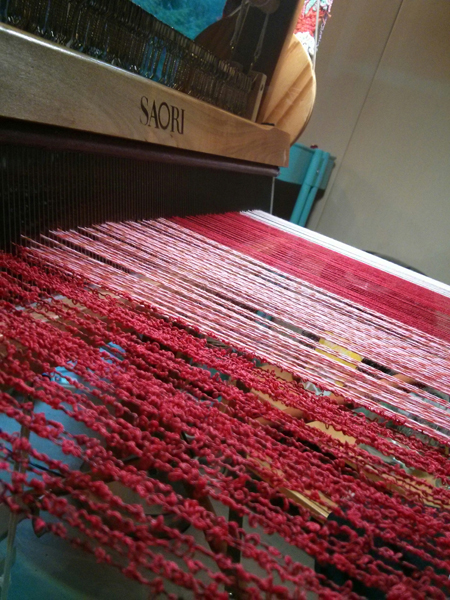 Lynn comes over to share ideas…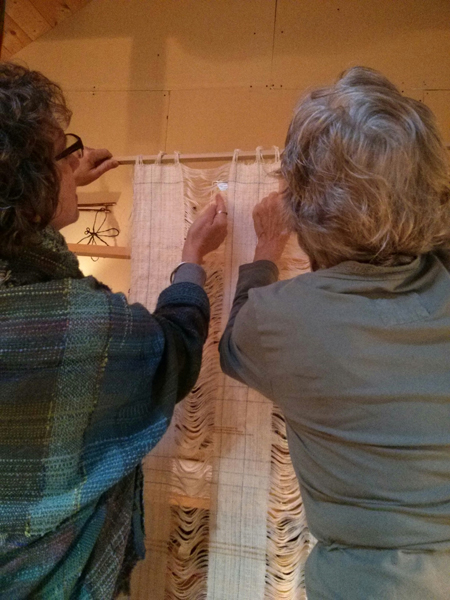 Some sewing too!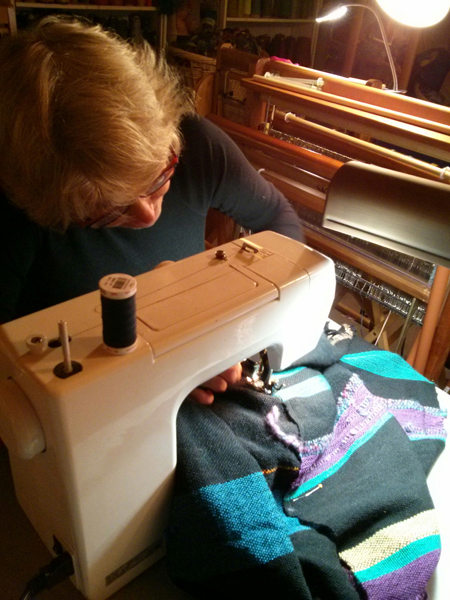 At Pacifica Paddle…
And even getting out on the water…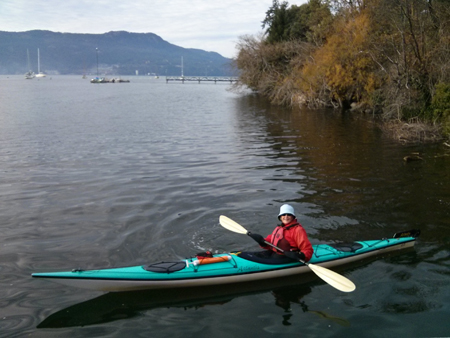 So, I'm also announcing the next Artist-in-Residence for SAORI Salt Spring. It will be in March 2016 – with dates somewhat flexible. One of the comments that Susan had was that it felt too short – so I have an option of one-week or 10 days. Applications will be accepted up until January 1, 2016 for this AiR. More information here.
Happy Weaving,
Terri
My website: www.saorisaltspring.com
https://saltspringweaving.ca/wp-content/uploads/2015/12/air_13-400x600-5.jpg
600
400
Terri
https://saltspringweaving.ca/wp-content/uploads/2016/11/SAORI-Salt-Spring-logo-1-1030x158.jpg
Terri
2015-12-16 12:28:02
2017-08-05 13:33:02
Artist-in-Residence: On my return to the South…