For a year now, I've been teaching workshops at the beautiful Pacifica Paddle location in Brentwood Bay on Vancouver Island. It is so wonderful to have my looms and supplies there at a 'satellite studio' and just come over on the ferry to share SAORI weaving.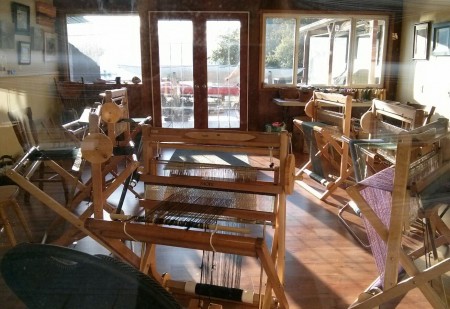 Here is a sampling from this weekend.
We arrived on Saturday morning and the weather was a bit misty…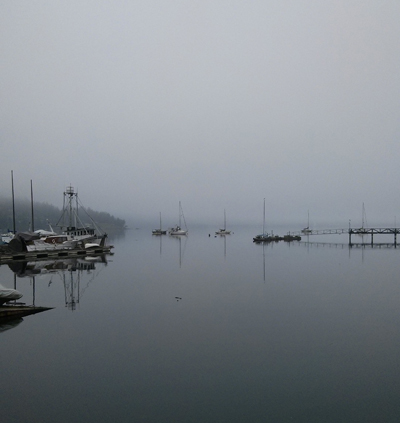 One of the first weavings was in all whites. Stunning!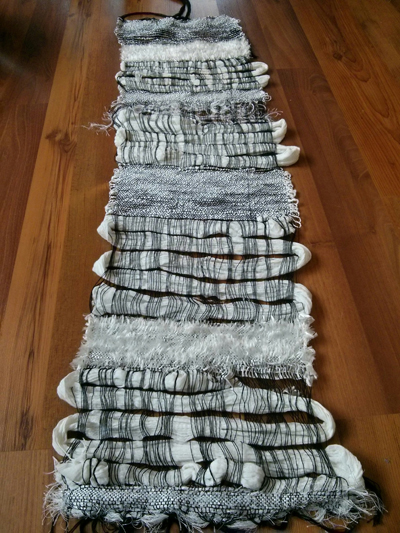 Then more colour, a lot more colour, crept into the next one.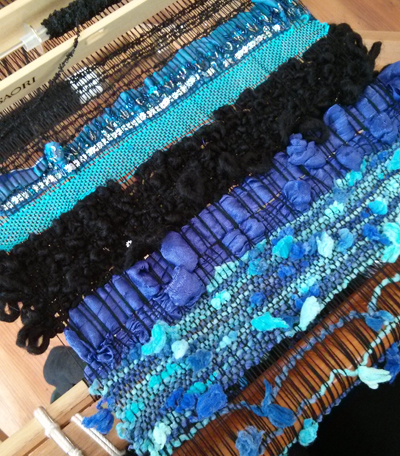 Some rugs were woven with local wool and alpaca roving. This one for a lucky kitty!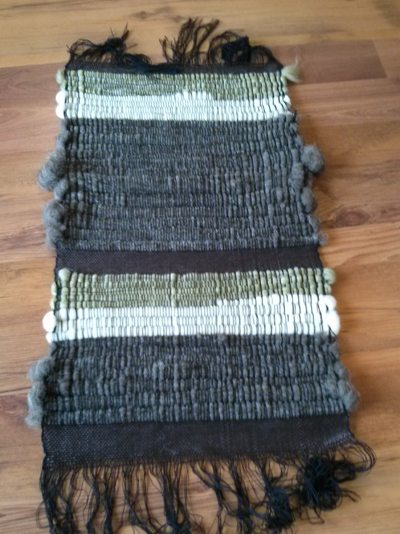 The following day we had a full workshop including members of the Victoria Weaver's Guild – they were interested in seeing what SAORI was all about and trying the looms out, learning about the philosophy and letting go…
We tried some ripple weave,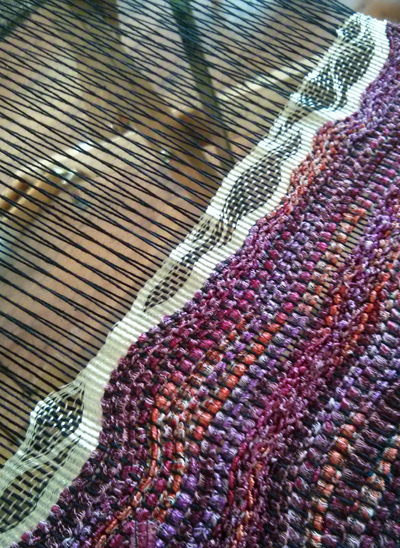 feather plying,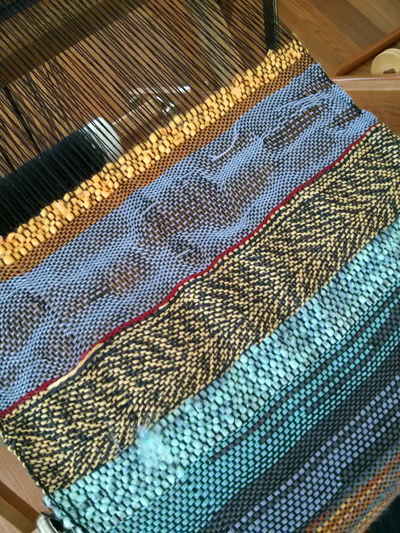 And lots of colour and texture.
Marilee was learning to make warps with Kenzo's new warping tools. It's kind of like making your own pre-wound warp. Quick and easy to do – and it can all be beamed and threaded right at the table. Or you can use the loom.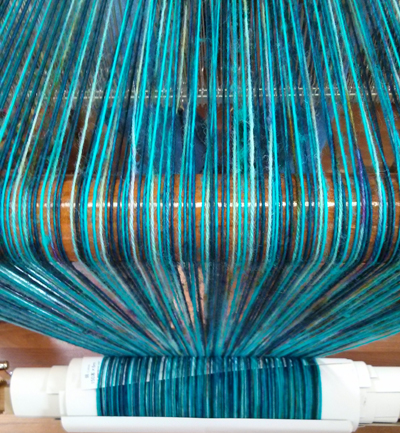 A wonderful weekend again.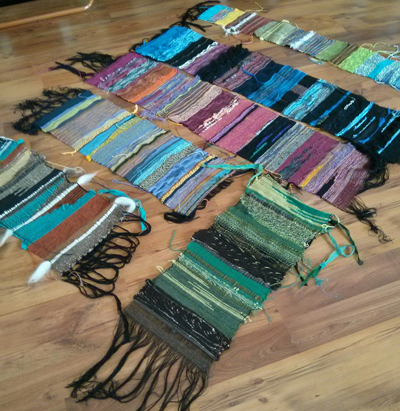 Thanks to Peter & Sandra for making these workshops possible at their workshop location. And to all who come out. You can always go out for a paddle while you are there – or bring a partner or friend who would like to get out on the water.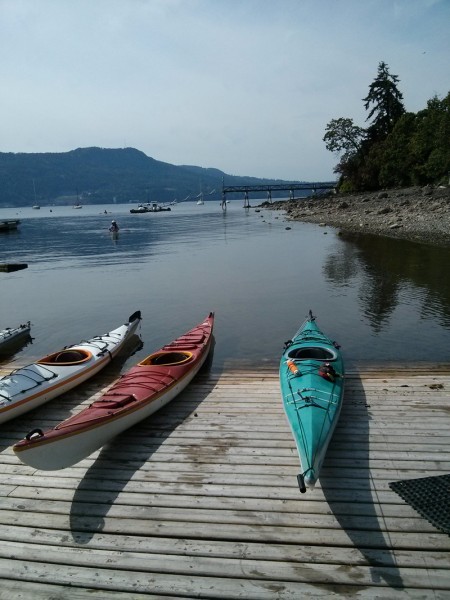 Next month there is a workshop on Saturday, March 12 from 10-3 and then a mini-workshop on Sunday, March 13 from 10-12. We will be joined by a special guest – Stacey Piwinski from Boston – who will be the Artist-in-Residence at SAORI Salt Spring that week! Come and meet Stacey and see some of her works from her recent exhibit.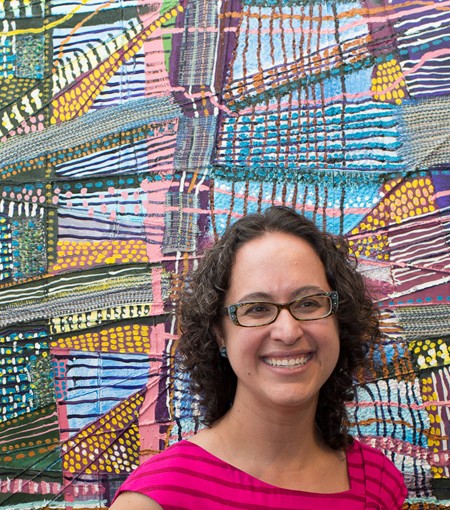 PLUS a SAORI Kai on Sunday, March 13 from 1-3. Please come out, bring your weaving, your questions and share in the joy of SAORI. All are welcome.
Happy Weaving,
Terri
My website: www.saorisaltspring.com, see some updates on my Gallery page here.
https://saltspringweaving.ca/wp-content/uploads/2016/02/1-1.jpg
411
400
Terri
https://saltspringweaving.ca/wp-content/uploads/2016/11/SAORI-Salt-Spring-logo-1-1030x158.jpg
Terri
2016-02-29 16:14:35
2016-11-28 20:58:36
A weekend at Pacifica and an upcoming SAORI Kai