Artist in Residence (AiR) – Earth Loom
At the beginning of the month, in starting my Artist in Residence, I decided it was time to renew my Earth Loom. On the night of the full moon, I went out and threaded up the loom…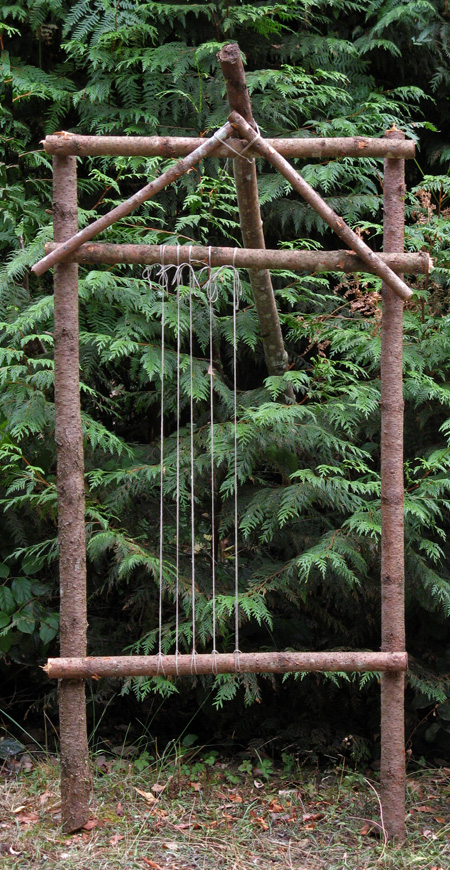 Over the next few days, I started to add to it. Yarn, roving and found objects – all things that are biodegradable…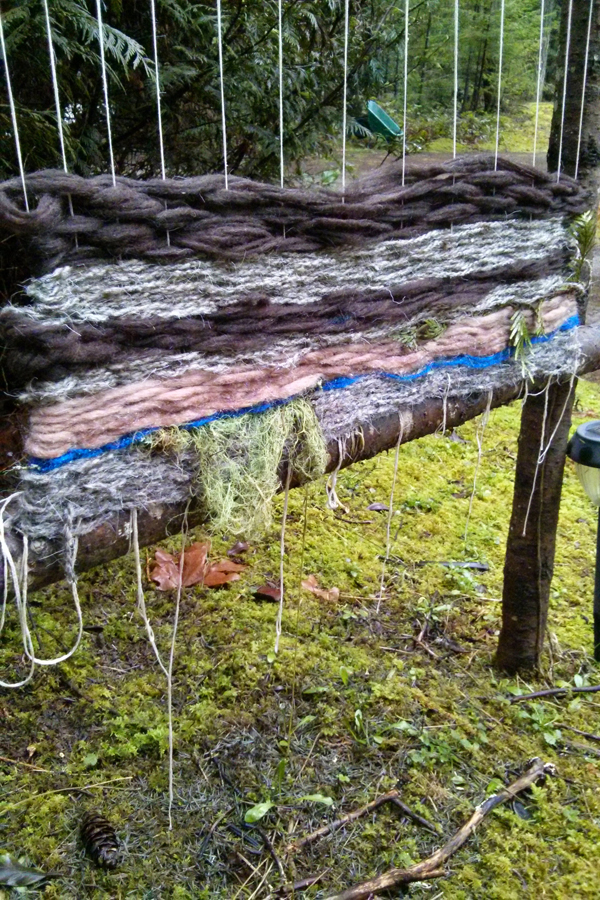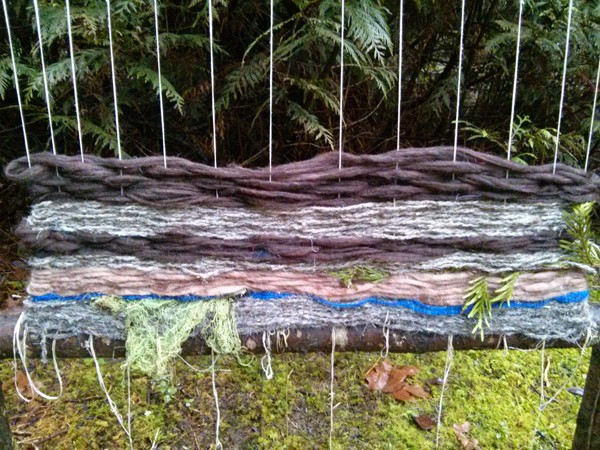 The loom is set at the entrance to our driveway turnaround – one part goes off to the cottage, another to the studio…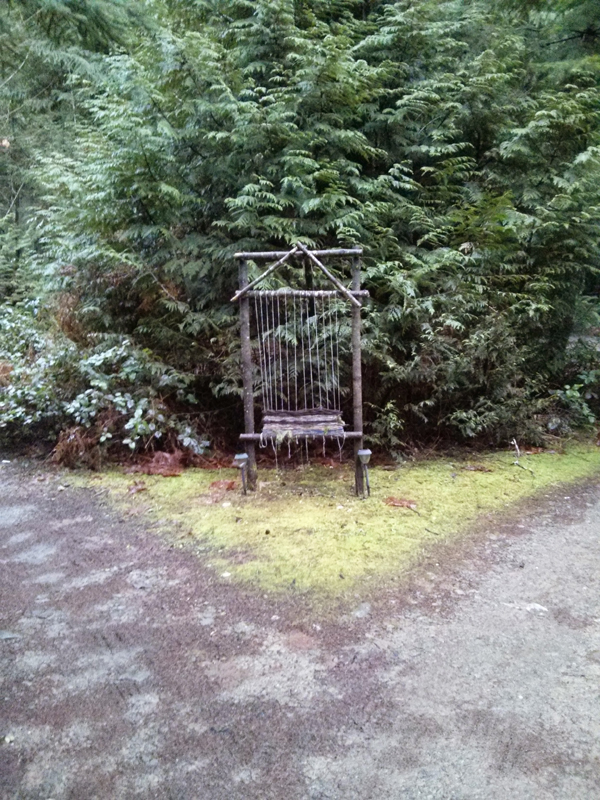 Over the next months, I will continue to add to the weaving and invite others to as well.
Happy Weaving,
Terri
My website: www.saorisaltspring.com
PS – Credit for the idea of my Earth Loom goes to Susan Barrett Merrill. My earth loom was built in 2009 by my cousin and I thank Tony for that! Other posts about it can be found here.
https://saltspringweaving.ca/wp-content/uploads/2015/02/earth-loom-2015-03.jpg
900
600
Terri
https://saltspringweaving.ca/wp-content/uploads/2016/11/SAORI-Salt-Spring-logo-1-1030x158.jpg
Terri
2015-02-26 21:16:33
2017-08-05 12:42:46
Artist in Residence (AiR) – Earth Loom