On January 10, 2018, Misao Jo sensei passed away peacefully. She was 104, with her 105th birthday just a few months away.
Misao has inspired so many through the SAORI philosophy and her passion for it. At 57 she embarked on a journey that will carry on through her family and so many others.
I had the great honour to meet her in Japan many times on my trips. I will think of her as I weave and share SAORI and do my best to help others know the joy of this beautiful philosophy.
Love, prayers and blessings to her family. She will be greatly missed.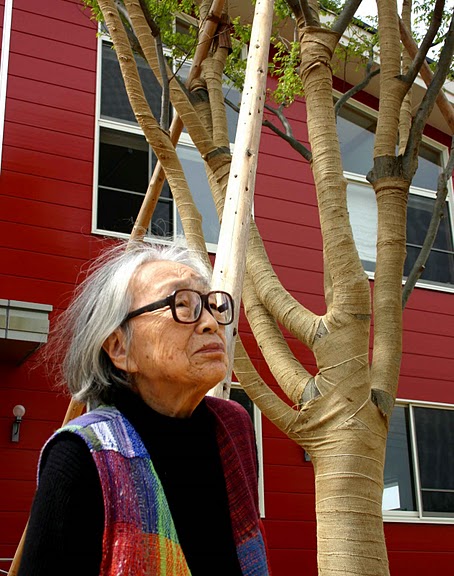 "All flowers are beautiful, even though each individual flower is different in form and color.  Because of this difference, "all are good".  Because everything has the same life, life cannot be measured by a yardstick.  It is this individuality that makes everything meaningful and the uniqueness of each thread that creates the tapestry of life."
Misao Jo, Founder of SAORI
*First two photos, photo credit Sakaiseikisangyo Co. Ltd
https://saltspringweaving.ca/wp-content/uploads/2016/10/20051019.jpg
500
500
Terri
https://saltspringweaving.ca/wp-content/uploads/2016/11/SAORI-Salt-Spring-logo-1-1030x158.jpg
Terri
2018-01-14 11:17:45
2018-01-14 11:17:45
Remembering Misao Jo