I have been working on some pieces in a series called "Organica" – all on organic cotton pre-wound warps with organic cotton weft.
My latest weaving was trying out the w-w-w way of weaving (#5 on page 84 of the SAORI Self Innovation book)…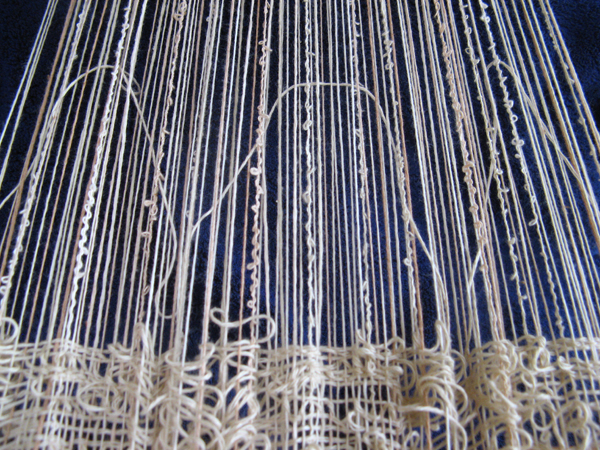 This style of weaving can be used to add some great texture to your weaving…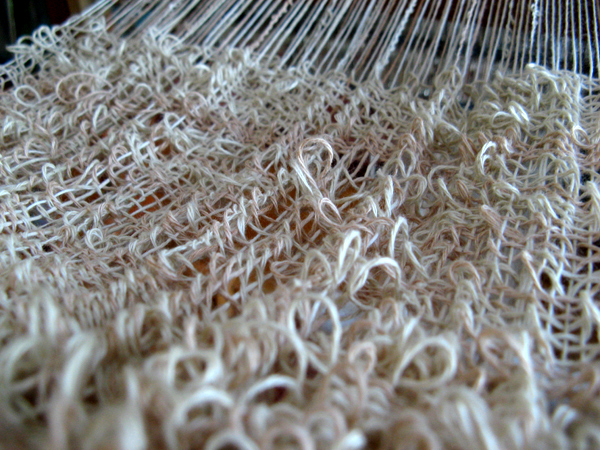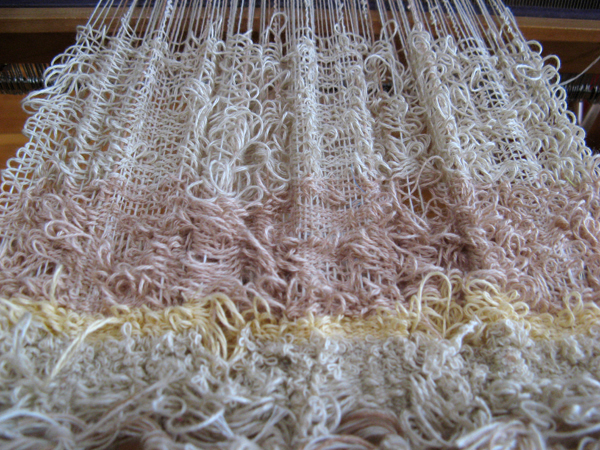 If you do the w-w-w each row, the cool thing is that since there is so much extra weft in each row, once the weaving is off the loom you can stretch it out to the sides…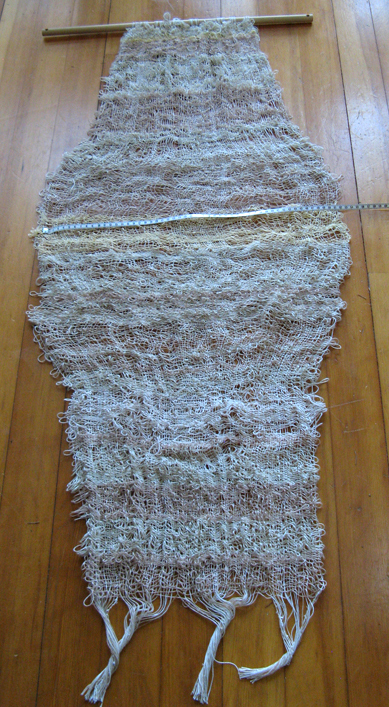 This warp was 22 cm at the reed, once it came off the loom, it's natural relaxation with the extra weft was 33 cm…
Once it was stretched out, it was 55 cm…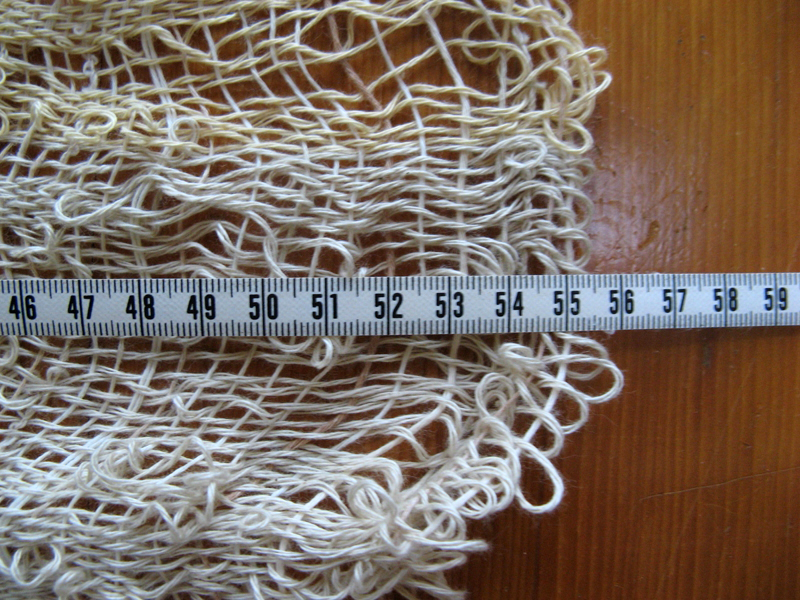 It makes a lovely random lacey effect…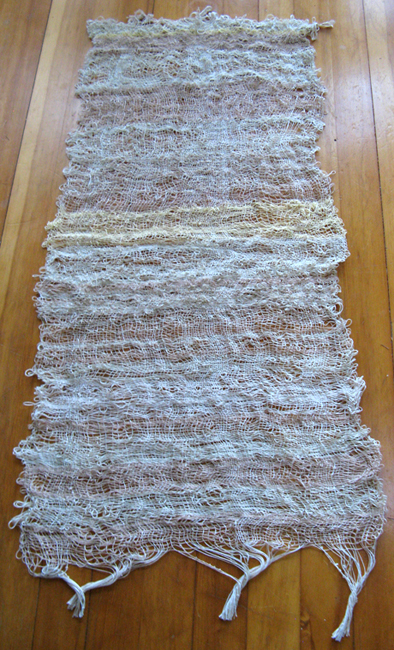 and looks wonderful in a window…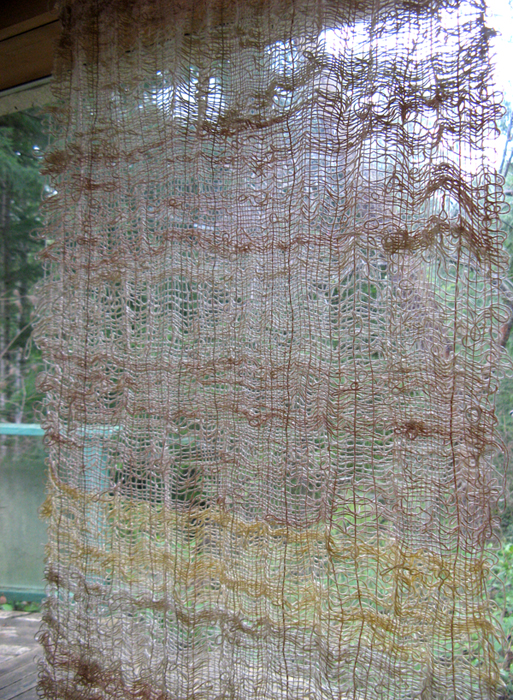 It takes a long time to weave, as each row requires manipulation of the weft yarn. Once I got into the rhythm of it, I enjoyed it though and it was so much fun after to see how it would turn out!!!
Next, to wash it and see what that does to it!
Note to self – textured yarns make it more difficult to stretch it out…
Happy Weaving,
Terri
My website: www.saorisaltspring.com
https://saltspringweaving.ca/wp-content/uploads/2014/01/www-weaving-01.jpg
450
600
Terri
https://saltspringweaving.ca/wp-content/uploads/2016/11/SAORI-Salt-Spring-logo-1-1030x158.jpg
Terri
2014-01-06 17:27:40
2018-01-14 11:29:49
WWW Weaving with organic cotton