I loved our trip to Telegraph Cove for many reasons (see previous posts here and here). One, of course was the wildlife, another was being outdoors and camping, kayaking and being in nature, and another was that it was a chance to relax, read and weave on the beach!
So, I was reading a book called Everyday Sacred by Sue Bender. In the book the image of the bowl is used many times and 'what is in my bowl' is considered throughout the book. It was a great image to work with and I found many things that reminded me of bowls or the circular shape…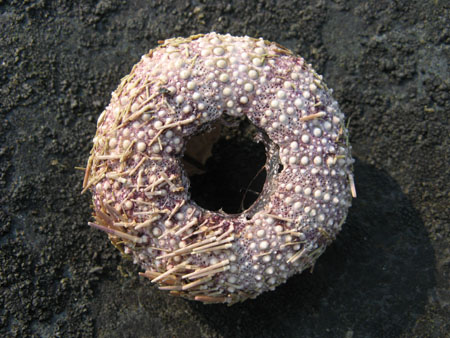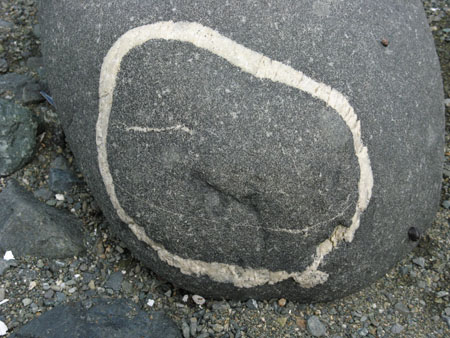 I wanted to be able to weave while I was on this trip and while the Saori looms are very portable, they don't quite fit into a kayak. So, I took along my Journey Loom – a portable loom that comes into pieces and fits into a nice narrow bag – perfect for the hatch of a kayak.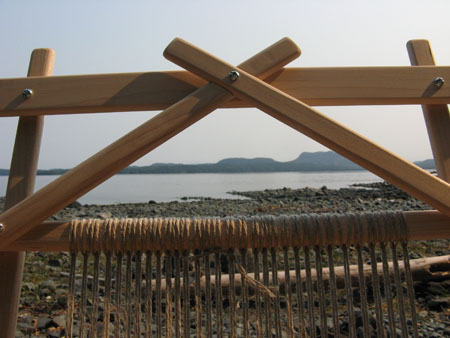 So, what better place to enjoy weaving than sitting on the beach watching for wildlife, enjoying the ocean and nature.
And, so what did I weave?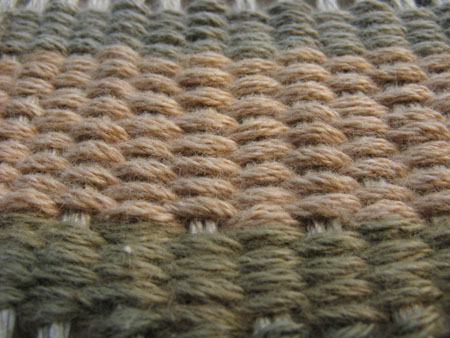 Bowls…..small bowls…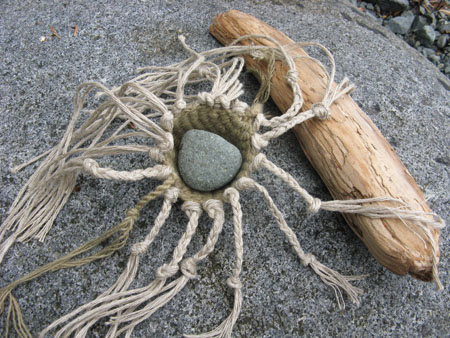 and larger bowls….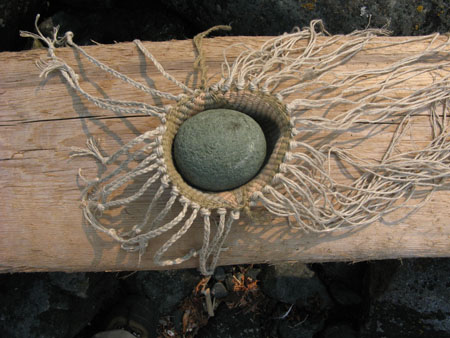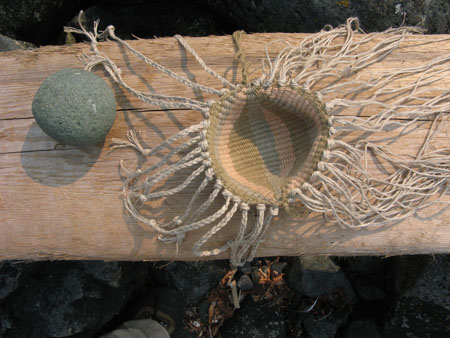 I used a linen warp and organic colour-grown cotton (no dyes used) for the weft – loved the colours and textures of both for this weaving.
The basis for these are also from the book that I got with the Journey Loom, called "Zati: The Art of Weaving a Life" – how appropriate!
I can't say enough about this short, but magnificent trip!
And now back to some Saori weaving…..
Happy Weaving,
Terri
My website: www.saorisaltspring.com
http://saltspringweaving.ca/wp-content/uploads/2016/11/SAORI-Salt-Spring-logo-1-1030x158.jpg
0
0
Terri
http://saltspringweaving.ca/wp-content/uploads/2016/11/SAORI-Salt-Spring-logo-1-1030x158.jpg
Terri
2010-09-06 13:34:11
2018-08-29 09:16:08
Weaving on the beach